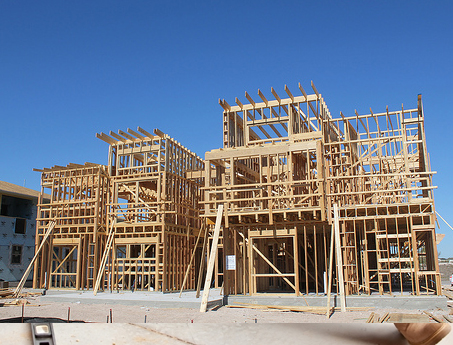 As a building is constructed, the risk of loss changes with every phase– from the hole in the ground right up until the building is completed.
Builder's risk insurance does more than just cover your construction materials. Its protection goes beyond damage to the building's heating and air conditioning equipment. And, it can cover more than your labor costs and expenses. Builder's risk policy can insure your earned profits, helping to replace your income.
Built Differently
All builder's risk insurance policies are not alike.
Some cover temporary structures, cribbing, falsework, fencing, scaffolding, construction signs, even trees, shrubs, sod and plants. We'll help pay for debris removal, damage from defective workmanship, materials and design. And rather than value your loss based on actual cash value, some do it based on replacement costs.
Claim Specialists Who Know Your Business
A delay in settling a claim could mean completing work during winter, postponing completion until spring or increasing the cost of the project. Our claims specialists understand this and are empowered to settle losses, large or small, quickly and fairly. We're here to help you recover from common losses such as fire, to natural disasters such as hurricanes, blizzards and tornados.
Build Your Reputation on Ours
As a builder, general contractor, or developer, your reputation is too important to risk. It's why so many construction companies choose to work with us. Our reputation for excellence has been exceeding our client's expectations for more than 200 years.