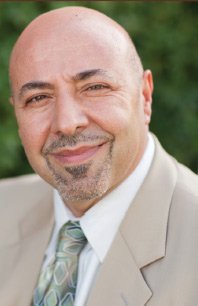 Bacarella Insurance Group opened its doors in 2007 and will be celebrating their 9th anniversary this November. Anthony Bacarella, Agent/Owner moved from Long Island New York to Fort Myers in 2007 with his wife Donna and their 4 children and has operated his business in Fort Myers, Florida from inception. Having had 23 years of experience in the Property & Casualty business.
Bacarella Insurance Group provides clients with valuable insurance products including homeowners, auto and business insurance. BIG strives to provide each client with the coverage they need while giving them a significant savings. Anthony Bacarella is committed to helping his clients live a life they love with peace of mind that they and/or their businesses are insured and their families protected.
Bacarella has been giving to the community since it first opened the doors in 2007. Ways Anthony Bacarella supports his community include ministry and local church outreach functions, youth groups and food donations to families who need it most.
Perhaps Anthony's giving nature is exactly what inspired him to get into insurance. "I love what I do. I meet every type of person you can imagine. All these people, regardless of background, have a common need, which comes down to the desire of getting the best coverage for the best price. That's exactly what we do."
Bacarella promises policyholders that the insurance group will save them money on their insurance premiums and/or provide professional advise on how they can improve their position to get better rates. "If we cannot save the client money right away, we will help identify opportunities and various things they can do in order to realize significant savings.